Delicious and very easy — what a great way to please someone special. Grain-free, made with our Nut Flour Blend.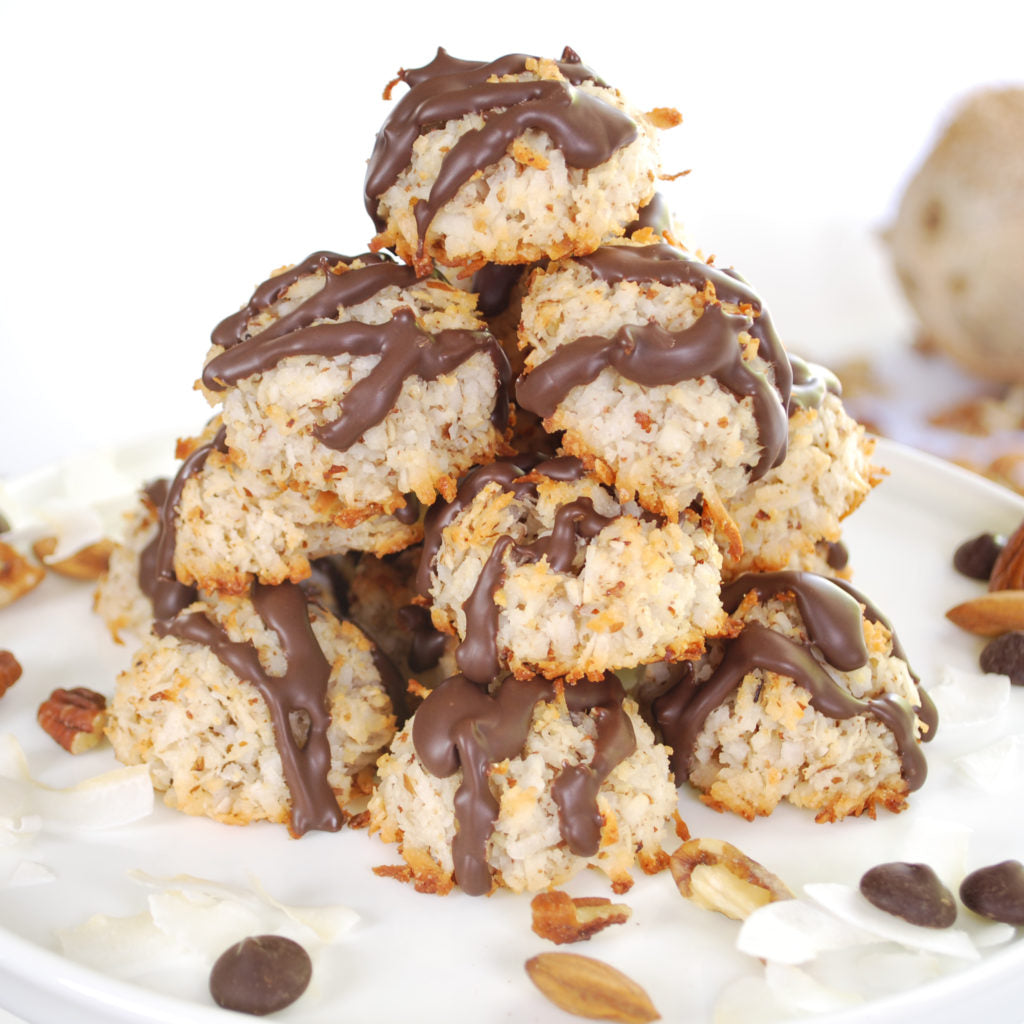 Pre-heat oven to 325° with rack in the center. Line a sheet pan with parchment paper.

Mix coconut, sugar, NUT FLOUR BLEND, and salt together in a deep bowl. Beat egg whites with a fork or whisk to just combine, with a few air bubbles, add to coconut mixture, and mix well. Scoop onto the parchment lined pan with a 1½-inch scoop. (You can use any size you want, the cooking time will vary.)

Bake for 20 minutes or until edges are starting to turn golden brown. Once baked, remove hot cookies and parchment to a cooling rack until totally cool. Drizzle with dark chocolate if desired.

These can be served warm. Keep cool and in an air-tight container separated with wax paper.

Chef's Note: If using pure chocolate, add a few drops of coconut oil for a supple, liquid chocolate. This recipe works perfectly doubled, and will use the whole bag of coconut.

© Pamela's Products, Inc.