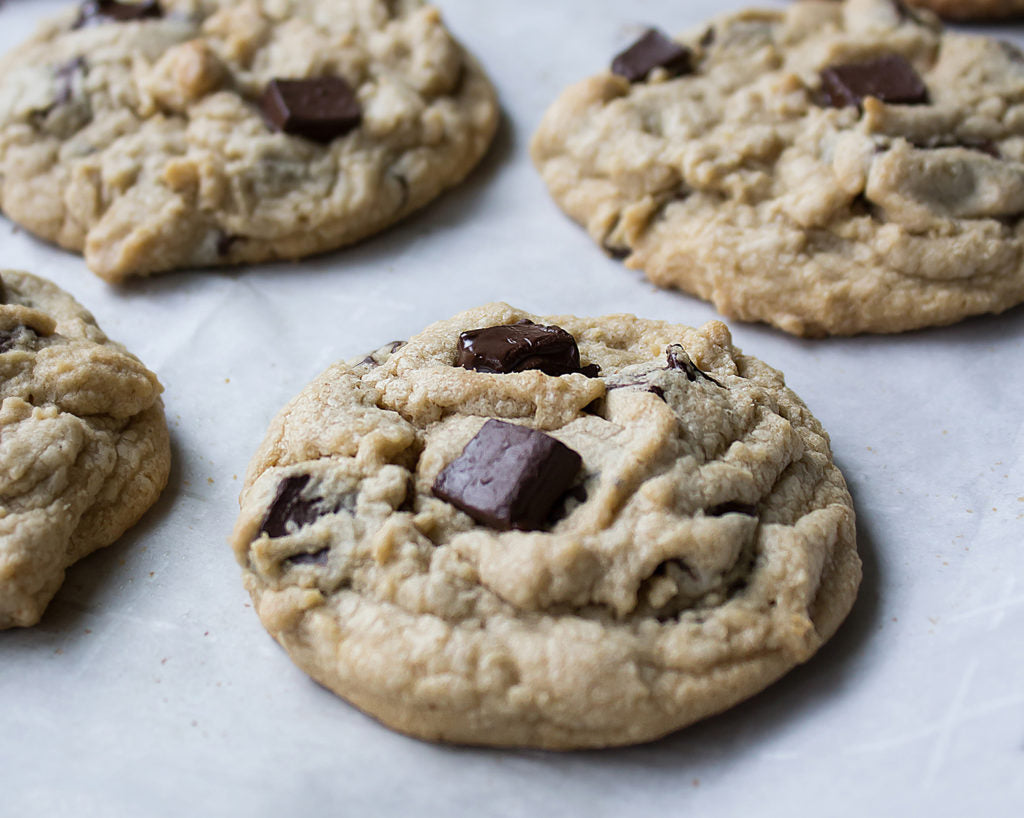 Yield: 12 large cookies

½ cup butter (at room temperature)
½ cup dark brown sugar
½ cup sugar
1 egg
½ tsp vanilla extract
¾ cup creamy peanut butter
½ tsp baking soda
½ tsp salt
8 oz. chocolate chips
Preheat oven to 350F. In a large mixing bowl, combine butter and sugar with fork or electric mixer until light and fluffy. Add the egg and vanilla until fully combined, then add the peanut butter.

Add flour with baking soda and salt until combined. Then add in chocolate chunks.

Spoon large dollops of dough onto a cookie sheet lined with parchment paper.

Bake for 8-10 minutes. Let cool for at least 5 minutes before eating.