These muffins are light, moist and flavorful; kids of all ages will love these little gems. Paleo-friendly!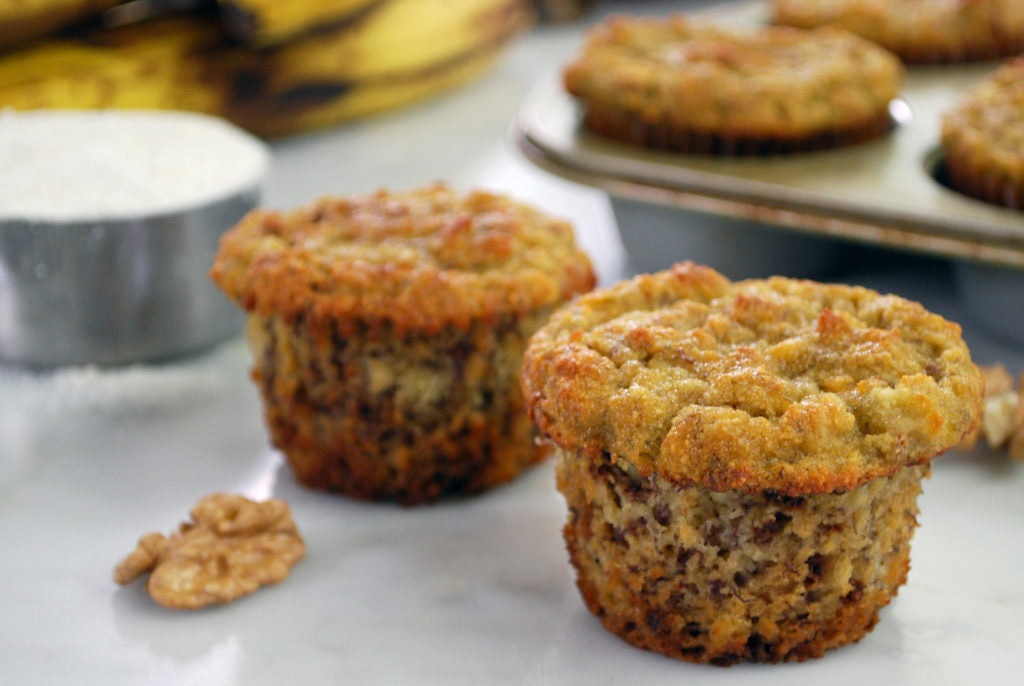 Yield:

¼ cup coconut oil, melted
3 eggs, large
¼ cup honey
¼ cup coconut milk or water
1 teaspoon vanilla
2 medium bananas, mashed (about 1 cup)
½ cup Pamela's Coconut Flour
½ teaspoon baking powder
½ teaspoon baking soda
¼ teaspoon salt
⅓ cup chopped walnuts
Preheat oven to 350°. Prepare standard size muffin pans by lining with paper liners and spraying them well with nonstick cooking spray. In a medium bowl, mix together coconut oil, eggs, honey, coconut milk, and vanilla. Add mashed bananas and mix well. Add Coconut Flour, baking powder, baking soda, salt, and walnuts, and stir to just combine. Batter will be thick. Scoop into muffin pans, filling almost to the top. Bake about 25 minutes, or until a toothpick comes out clean and the tops are a golden brown.

© Pamela's Products, Inc.