Perfect for a mid-morning snack or an afternoon pick-me-up, these Paleo-friendly treats are packed with antioxidants, protein & fiber, plus they're totally delicious! Recipe created by K.C. Cornwell of
G-Free Foodie
, Photo by James Collier.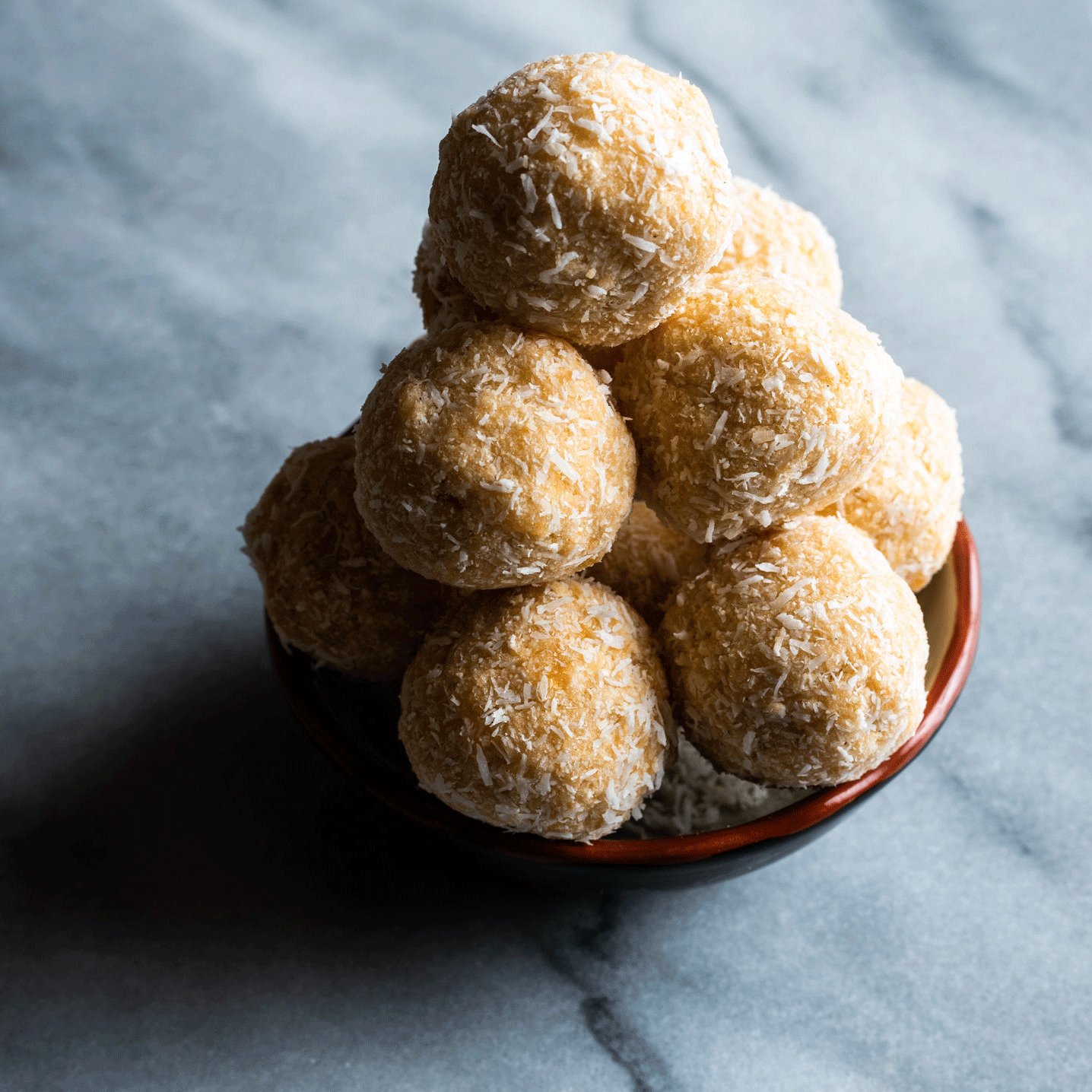 Yield: 12-14 bites

1 cup apricot jam (use all-fruit jam for Paleo-friendly version)
1 cup Pamela's Coconut Flour
2 TBSP milk of choice
1/2 tsp vanilla bean paste or extract
1/4 tsp salt
1/4 cup dried apricots, roughly chopped
1/2 cup shredded unsweetened coconut (for rolling)
Using a food processor, blend all ingredients (except dried apricots and shredded coconut) thoroughly, and allow to stand for 2-3 minutes. Add in the chopped dried apricots and pulse to combine. Pour the shredded coconut into a shallow bowl or dish.

Roll 1 TBSP of the apricot mixture into a tightly packed ball, and then roll the ball in the shredded coconut to coat. Repeat with the remaining dough. Allow the finished balls to stand for at least 5 minutes before eating. Store in an airtight container in the refrigerator for up to 1 week.