Reese's Pieces Cookies made with Pamela's Cookie Mix are a delicious treat that are super easy to make and perfect for the holiday season. Simply follow the instructions on the cookie mix, adding in a generous amount of Reese's Pieces candy for a burst of chocolate and peanut butter flavor. The result is a soft, chewy cookie with a delightful crunch from the candy pieces. These cookies are sure to be a hit with friends and family, and are a great addition to any holiday gathering or cookie exchange.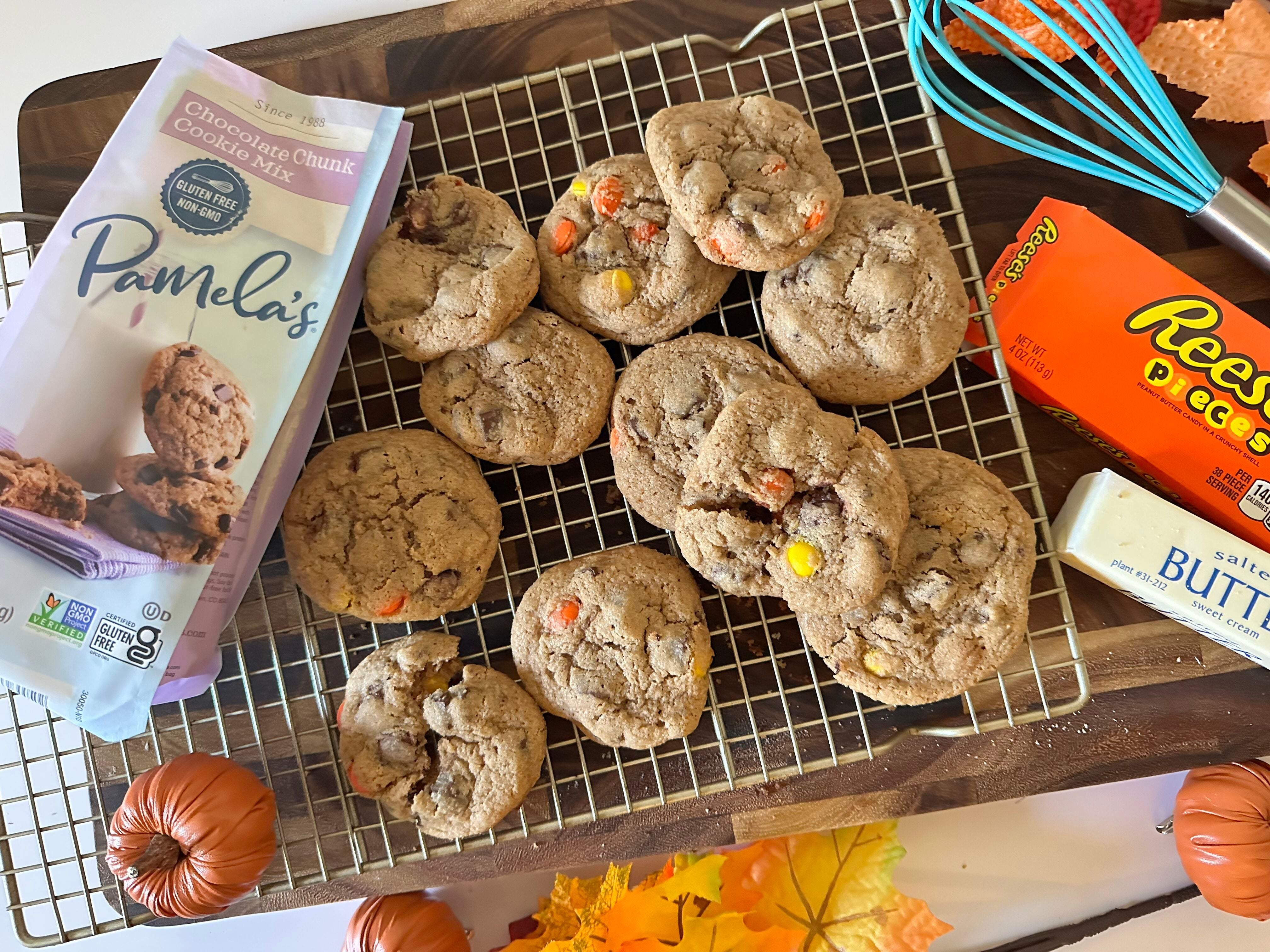 Yield:

1 package Pamela's Cookie Mix
8 TBSP (1 stick) or butter alternative
1 egg or egg replacer (prepared)
Reese's Pieces
Preheat oven to 350 degrees.

Follow the instructions on the back of the Pamela's Cookie Mix package.

Add Reese's Pieces to cookie mix.

Place TBSP scoops of dough on greased or parchment covered cookie sheet and lightly flatten. Cookies will flatten when baking. Bake for 12 to 16 minutes.

Enjoy!